The Teacher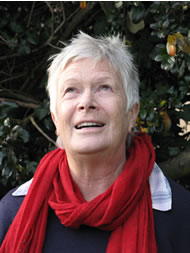 Classes are taught by Gay Murphy, accredited as a teacher by the Moving Center USA in 2001.
Who am I? A 70 year old grandmother who first found 5Rhythms® twenty years ago. I immediately fell in love with this practice; it was as if my three year old self was reborn and with her this ability to move and dance from within. Long years of being physically tied up in knots, awkward and shy fell away as I gradually let go of the inhibitions and literally 'loosened up' in all manner of ways.
For a year I danced secretly to the one tape I had of Gabrielle Roth's music and then one day I saw a poster for a Gabrielle Roth workshop in London. The rest is history — long hours of practice, workshops, becoming more visible, letting go, finding the hidden self, training to teach this work and a long apprenticeship finding my feet in that role. And my personal journey goes on supported by this movement practice with its' simple structure.
In my classes I try to look for simplicity as in not too much teaching; respect for each student who shows up and lets themselves be moved; courage for myself to let go and adapt my planned teaching at any time to what is going on in the room; and the confidence to listen to my instincts and to act on them. Surrounding and supporting my teaching is my passionate enthusiasm for this practice and how it touches my heart every time I teach and witness what happens on the dance floor.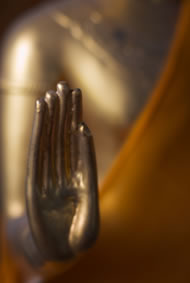 "Dancing the 5 rhythms has been a personal and professional revelation. As an integrated medical doctor my passion is for helping individuals to create a healthy, happy and successful life, movement meditations such as 5 rhythms are an integral part of that process.

For me dancing the five rhythms enables me to move beyond my limited sense of self, into something so much more alive, expansive, yet grounded. It's a vehicle for stepping into my potential and for shifting myself from a way of being rooted in fear and conditioning to one rooted in awareness, freedom and love.

I don't say that lightly, but that has been my experience. For me movement meditation is one of the best kept secrets in personal growth and individual healing."
Dr Mark Atkinson. Integrated Medical Doctor, Author of The Mind-Body Bible and Founder of the Faculty of Integrated Medicine
www.drmarkatkinson.com
"Gay Murphy's joyfuldance classes are just that, joyful, inspiring, and transformative. I would recommend them to everyone who wants to change their life."
R.B. Hampshire.
"The 5 Rhythms are a workout for my body and soul - an opportunity to let go of stress, let loose to the music and get in touch with myself."
Winchester student.