5Rhythms' Classes in London, West Sussex and Hampshire, UK
DO YOU LOVE TO MOVE? TO DANCE? COME AND JOIN THE 5 RHYTHMS' TRIBE IN YOUR AREA.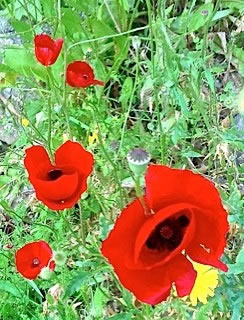 Gabrielle Roth's 5Rhythms® Wave is a structured movement meditation practice which follows the natural energetic flow of the body, moving from Flowing to Staccato, Chaos, Lyrical and then to Stillness.
This practice awakens the dancer that lives in every body – whatever experience, limitations, age, size and shape. This is a physical practice, using the body to move into meditation.
The 5 Rhythms® are a simple movement practice which is aerobic, enjoyable and transformative.There are no steps to learn; instead we listen to our own body through movement and expand our physical iin relationship with ourselves and others. The classes are structured to encourage tension release thereby enabling more physical fluidity, expressiveness and confidence to evolve along with a growing sense of freedom. If this sounds serious, there is plenty of creativity and fun in this practice...
We invite you to come and move with us....
Weekly class in Swiss Cottage, London from 1400 - 1500. Despite the focus on older persons,, all ages are welcome to this short and lovely class especially if this is your only chance to dance! For Swiss Cottage see the timetable, or call me on 07969 869924.
Information: See individual classes for dates and times and how to get in touch.
Forthcoming 5Rhythms Class Dates
LOCATION: London
TYPE: Gentle Weekly Daytime Classes for All, any age
NEXT DATE: 18/10/2017
LOCATION: SOUTHAMPTON Hants
TYPE: Fortnightly Class/ BODHI, GAY & RUTH
NEXT DATE: 19/10/2017
LOCATION: near Midhurst West Sussex
TYPE: WEEKLY Classes and Spaceholder Sweats
NEXT DATE: 27/10/2017
LOCATION: Swindon Gloucestershire
TYPE: TASTER DAY WORKSHOP
NEXT DATE: 29/10/2017
LOCATION: Midhurst W Sussex
TYPE: WORKSHOP- FROM FLOWING INTO STILLNESS
NEXT DATE: 09/12/2017